About Us
Creating viable communities and attractive housing that people call "home" is our goal. MauTiste is committed to meeting this challenge by developing exceptional properties, constructed with quality materials, designed with features and amenities residents really want, and managed by a well-trained and dedicated staff. MauTiste's developments include affordable market rate housing, new construction, historic res mixed-use and mixed-income communities. A commitment to the long-term ownership and management of our properties reinforces our objective of urban renewal and neighborhood revitalization.
We're focused on building communities, not just structures. We want our developments to be a testament to our mission – building better communities to improve and enrich our residents' lives.
Our successes include relationships and partnerships with private sector investors, townships and municipalities, elected officials and community leaders, public housing authorities, and community non-profit organizations. Through its affiliated companies, MauTiste also offers integrated property management and maintenance services for multi-family and mixed-use developments.
Partnerships are vital to our success. We welcome inquiries by neighborhood and non-profit organizations, local public housing authorities, municipal officials, housing finance agencies and property owners searching for a competent and caring private sector partner.
Please click to find out how you can help.
MauTiste participates in the federal Low Income Housing Tax Credit and tax-exempt bond financing program assuring competitive pricing and long-term value for our investors.
Corporate Profile
MauTiste is a private company dedicated to excellence in affordable, and mixed-income housing. Our business is serving families by building residential communities that stand the test of time and that are managed to add to our residents' quality of life.
Mission
Our mission is to enhance people's lives through quality housing by working in partnership with local, state, and federal housing agencies to provide successful solutions to their housing challenges.
Leadership
This section is under construction.
Management Team
Meet the Partners - Michael Maupin, Clifford E. De Baptiste, Lela De Baptiste.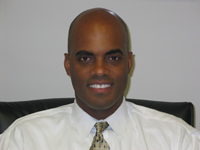 Michael Maupin, Managing Director
Michael Maupin is the founder and CEO of MauTiste Investment Group (MIG), a real estate development firm in Pennsylvania. Mike has over 15 years of experience developing several types of projects on the east coast. MIG specializes in the rehabilitation and property management of homes and apartment buildings including those utilized as Low-income rental units. Michael started his career at IBM as a sales representative. Later he served as a Business Unit Executive responsible for a $300 million sales organization. His team covered Vanguard, Capital One, AOL and several other large IBM customers in the Mid Atlantic region. In 2001, Maupin's team closed a $1.2 billion outsourcing contract with Nextel. In 2008, Maupin started MBI Fuels as a reseller for the major oil companies. He has continued to grow MBI Fuels by adding new clients in the Federal Government and Mid Atlantic States. Through all of his entrepreneurial endeavors, Michael has remained passionate to real estate development. As the founder of MIG, he has set a goal to make MIG a premier developer in eastern Pennsylvania. He is the VP of the Chester County OIC Board of Directors and a Member of Rotary International and also serves on the Board of Directors of the Chester County Food Bank. Michael holds a BS degree in Marketing with a minor in Small Business Entrepreneurial Studies at Virginia Commonwealth University.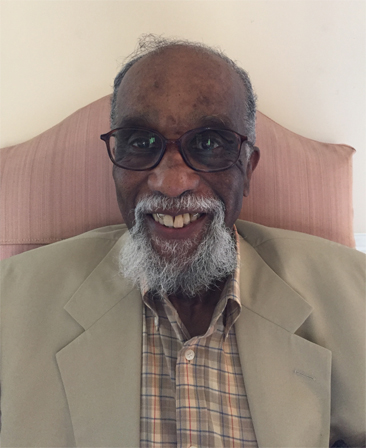 Clifford De Baptiste, Property Manager
Clifford has over 25 years of property management experience of several types of housing projects and has worked with MIG for 10 years. Prior to MIG, he worked for Elderly Housing Management Inc (EHM). EHM was a partnership with HUD where Clifford managed 63 multi-family units. Along with his daily property management duties, Clifford also managed the entire Section 8 program and all certifications, moves and recertification processing. Clifford later managed a property of 100 elderly units and was responsible to work with its board of directors to ensure all reporting was done timely and complete to each partnering state agency. Clifford holds a BS degree in Business Administration from Central Connecticut State University and a Masters degree in Public Administration from the University Of New Haven.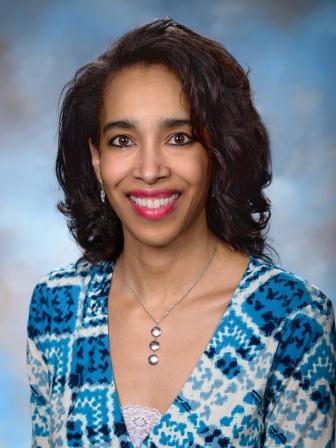 Lela De Baptiste, Managing Partner
Lela has over 17 years experience in Project Management. She started her career at IBM where she specialized in contract management, coordination, development and execution of multi-billion dollar contracts. She researched and coordinated contractors supporting the project and supervised personnel in project development and response. In addition, she worked for First Financial where she managed a first time home buyer's program. She created and presented financial workshops for the program. She also interviewed and selected qualified candidates and maintained records of the success of those candidates. She is responsible for the smooth and efficient operation of MauTiste Investment Group (MIG), including management of the business financials and reporting as well as the related resources associated with daily operation. She provides management oversight for the procedures and execution and of all business contracts ensuring efficient services that are designed to meet the needs of our customers and staff. Lela has a Bachelor of Science Degree in Business Management from Hampton University.