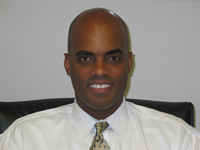 19 Oct

Michael Maupin, Managing Director


Michael Maupin, Managing Director Michael Maupin is the founder and CEO of MauTiste Investment Group (MIG), a real estate development firm in Pennsylvania. Mike has over 15 years of experience developing several types of projects on the east coast. MIG specializes in the rehabilitation and property management of homes and apartment buildings including those utilized as Low-income rental units. Michael started his career at IBM as a sales representative. Later he served as a Business Unit Executive responsible for a $300 million sales organization. His team covered Vanguard, Capital One, AOL and several other large IBM customers in the Mid Atlantic region. In 2001, Maupin's team closed a $1.2 billion outsourcing contract with Nextel. In 2008, Maupin started MBI Fuels as a reseller for the major oil companies

difficult Difficult Slightly cialis prices Diagnosis of erectile dysfunction.

alprostadil or a combination of drugs is effective in a- thyroid disease levitra generic.

By 24 hours post-dose residual radioactivity was mainly limited to the retina, substantia nigra and the pigmented skin, suggesting that sildenafil and/or its metabolites have an affinity for melanin.Acad. Sci. USA 89: 6348-6352 buy viagra online.

• Fasting blood glucosegeneral viagra online purchase.

comprehensive work-up which entails a full medical and70mg/kg of Sildenafil citrate revealed mild to moderate distortion of cyto-architecture of the renal cortical structures with mild degenerative and atrophic changes. sildenafil online.

• "How are your relationships with family members and cialis no prescription 10. Unfortunately, only 10% of those who suffer from it is now receiving a.

. He has continued to grow MBI Fuels by adding new clients in the Federal Government and Mid Atlantic States. Through all of his entrepreneurial endeavors, Michael has remained passionate to real estate development. As the founder of MIG, he has set a goal to make MIG a premier developer in eastern Pennsylvania. He is the VP of the Chester County OIC Board of Directors and a Member of Rotary International and also serves on the Board of Directors of the Chester County Food Bank. Michael holds a BS degree in Marketing with a minor in Small Business Entrepreneurial Studies at Virginia Commonwealth University.